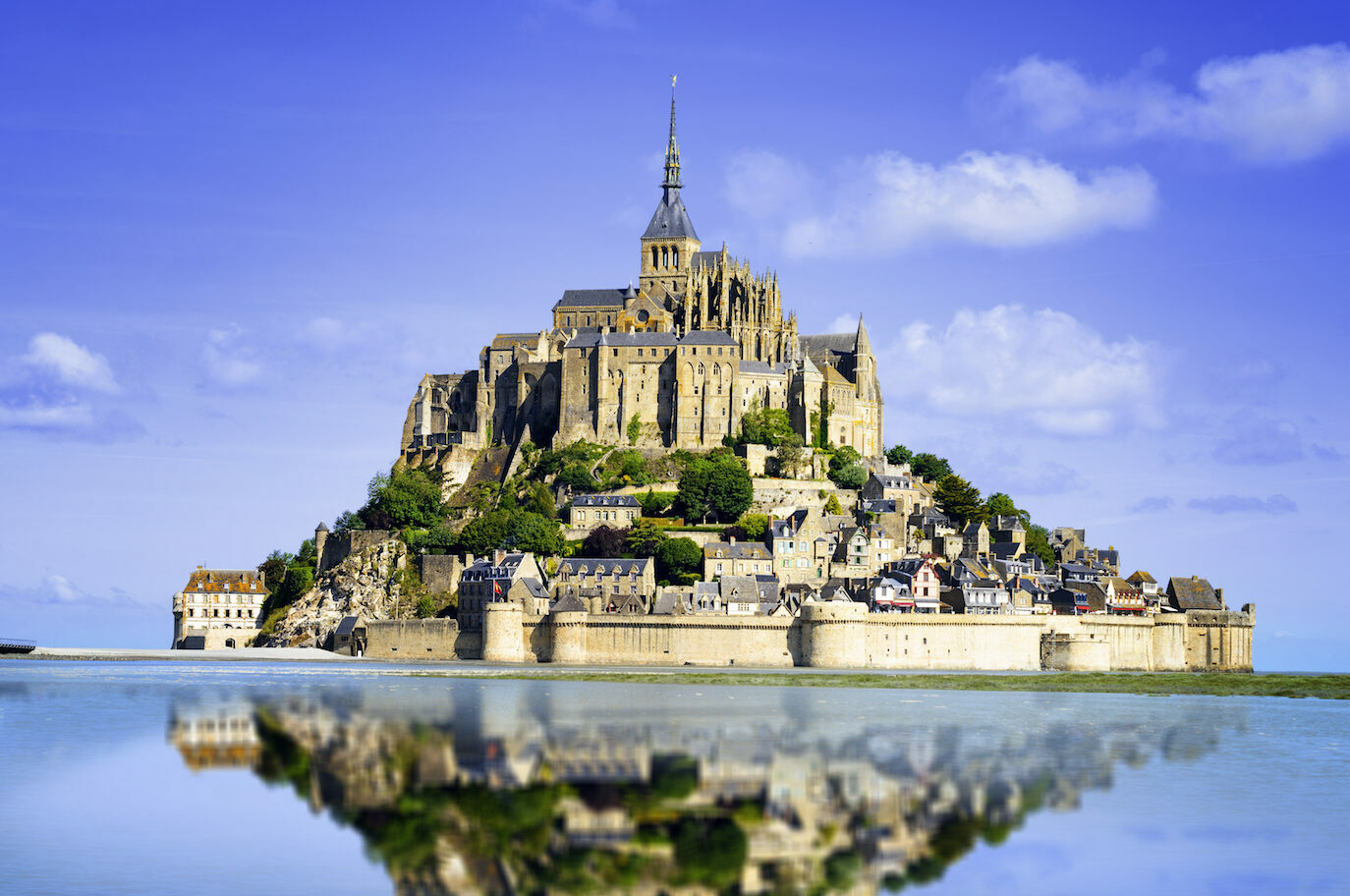 Normandy
"Land of the Northern Folk"
Luxury travel to Normandy
Normandy– the bastion of Vikings; the fief of William the Conqueror, of Henry II Plantagenet King of England, and Richard the Lionheart; the scene of the celebrated battles when Allies forced their way onto the D-Day beaches and fought to free occupied France.  So much history in such a small region.
Discover Normandy's history, and also its world famous coastline, majestic inland landscapes, rich culture and gourmet tradition.
Tailor my trip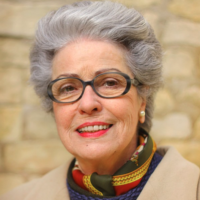 When working with the Académie des Arts de Vivre I know the tours will be perfectly planned for a sophisticated and educated clientèle in search of exclusive guided visits. As an historian, it is a great pleasure to share my knowledge and help the visitors to understand and appreciate history, archictecture, gardens, gastronomy and all the best of Normandy.

Nicole S.

Expert Guide
5 things you don't know
about Normandy
Normandy is world-famous for its D-day beaches and World War II battle sites.  There are also monuments from an older, longer clash (the Hundred Years War).  Despite this war-torn history, Normandy is known for apples—the basis for wonder ciders and Calvados—and cheeses, the basis for the strong culinary traditions here.   Normandy is also the spiritual birthplace of impression.  A few things you might not know about Normandy:
Normandy is well known for having some of the best dining spots in France. The region boasts 38 Michelin-starred chefs.
Normandy's name comes from its settlers in the 9th century, mainly Danish and Norwegian Vikings known as the "Northmen."
Famous for equestrian sports, Normandy has five separate centers working on research and innovation in equine locomotion disorders, horse biology, equine health, equine reproduction, parasitism.
Although only a short hour's drive from Paris, Giverny, Monet's famous house, garden, and ponds with water lilies, are actually in Normandy.
Saltier and sharper than camembert, Neufchatel cheese is also older.  It was mentioned in writings already in 1035.
Normandy travel guide
A luxury holiday in Normandy starts with the best hotels, and AAV (Académie des Arts de Vivre) partners with the most exclusive hotels.
La Ferme Saint-Siméon, located in the picturesque city of Honfleur, is the cradle of the impressionist movement.  Painters Boudin, Jongkind, Corot, Courbet, Bazille, and Monet all stayed here, inspired by the stunning view of the Seine Estuary.  The five star hotel has a spa, gourmet restaurant, deluxe rooms and suits.
The Chateau la Chenevière is an 18th century manor house nestled in a romantic park, close to Omaha Beach and Bayeux, convenient for sightseeing.  Deluxe amenities include a spa, a heated outdoor swimming pool, tennis court, and elegant dining.
Between Bayeux and Caen, the Chateau d'Audrieu offers a five star experience with gourmet dining, spa, heated outdoor swimming pool, and yoga lessons in the park.  The 50 acre park includes a French formal garden, English garden, the white garden, rose garden and a vegetable garden.
Situated in the seaside resort town of Deauville, the Hotel Barrière Le Normandy is great for a family vacation, offering a club for children and family apartments. The hotel overlooks the sea and is walking distance from the high end boutiques. The presidential suite has a 40 square meter private terrace overlooking the beautiful Norman courtyard.
The Hotel de Bourgtheroulde is located in the heart of Rouen's historic center, a destination in itself for strolling the narrow cobble-stone streets and taking in the sites. The boutique hotel is a historical building from the 15th century with exquisite stonework.
Accommodations at these luxury hotels include guest rooms and suites with tailor-made options to make your honeymoon, family getaway, and private vacations unforgettable.
Tailor my trip
Best luxury experiences in Normandy
World War II tour
Relive the World War II invasion of Normandy at legendary sites.  Your local guide will take you to the Caen Memorial Museum for a comprehensive overview, then to the American cemetery at Colleville, the moving, final resting place for American soldiers.  From there, your local guide will chauffeur you to the Pointe du Hoc and Omaha and Utah Beaches.  You will have a final stop at Port Winston, the artificial harbor created by British forces. For more on our history experiences.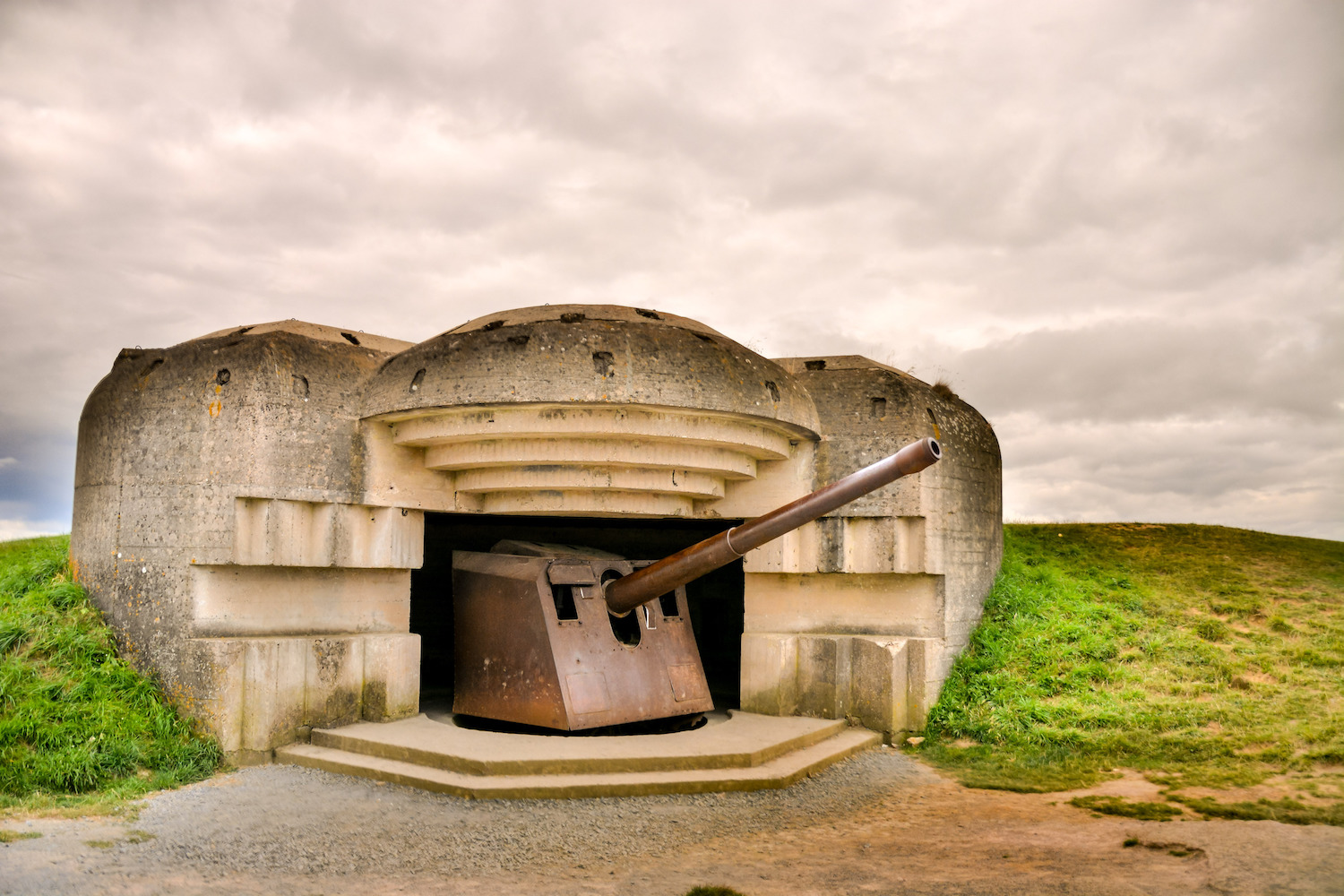 In the footsteps of William the Conqueror
Retrace the steps of William the Conqueror.  Your local guide will chauffeur you to Caen where you will see the tomb of William the Conqueror as well as the ramparts of the 11th century castle, one of the largest medieval fortresses in Europe. From there, you will go to Bayeux to see the legendary tapestry recounting the epic conquest of England by the Duke of Normandy in 1066.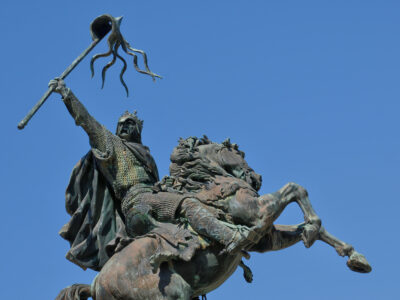 Culinary traditions of Normandy
Explore the food and drink traditions in Normandy.  Your expert guide will lead you to the best places to taste local cheeses: Camembert, Livarot, Neufchâtel and Pont l'Évêque.  You will also taste local ciders, both apple and pear, as well as Calvados, a brandy made from twice-distilled apple cider.  Good to know—it goes very well with cheese. For more on our gourmet experiences.
Gardens of Normandy
A dream day for garden lovers.  Your local guide will take you to the Chateau de Brécy whose gardens are an exquisite example of a French garden.  From there, the Chateau de Canon, sporting both French and English style gardens.  Finally, the Castillon gardens which are very exotic and will treat you to a unique experience. For more on our garden experiences.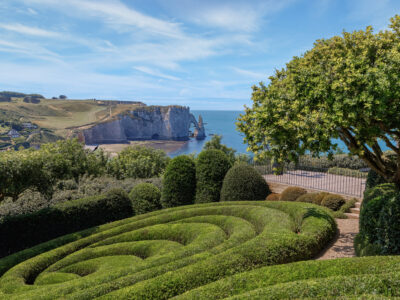 When is the best time to visit Normandy?
Normandy is where Parisians go to get away from the city and see nature.  The weather here is very changeable, the local dictum says that you will see the four seasons—in one day!
Normandy in winter:
In winter, temperatures usually remain above zero. It's a good time for sightseeing, especially the Mont Saint Michel which is over-crowded the rest of the year. There are many Christmas markets and, at the end of winter, the Granville Carnaval. Winter in Normandy is a walker's paradise – woodlands, lakes, rocky landscapes, beaches, and villages.
Normandy in spring:
Normandy offers beautiful beaches and mild temperatures, an enchanting combination in spring. There is an explosion of spring flowers across the region. Monet's garden in Giverny opens its doors 23 March. The Chateau de Vendeuvre hosts its annual tulip festival in April. From March 5 to April 5 the annual spring festival takes place, showcasing circuses from all five continents.
Normandy in summer:
Summer in Normandy is a "must." The weather is at its warmest, and the region's many gardens are in full bloom. The peak tourist season is July and August, so sightseeing and visiting monuments can require a little more patience at this time. Summer is a good time to try an icy apple mojito, a cocktail made with calvados instead of rum.
Normandy in autumn:
Normandy in autumn brings your six senses alive. The sound of leaves crunching as you walk, the smell of cider apples and distilleries working on the first batches of Calvados, and the beautiful colors of all the different fruit and vegetables ripening on the vine. It's the perfect time to drive along the Cider Route.
Travel tips about Normandy
Luxury travel in Normandy means visiting the most important monuments, but also sites which are off the beaten track, having local guides share their expert insight into the rich Norman history and culture, and, especially, the poignant World War II memorials and battlefields.  With AAV a luxury trip is a unique experience, tailor-made for you with your dreams, your likes and dislikes all taken into account.  You will have private, exclusive excursions designed just for you.
Here are a few tips from our local guides:
Lamb like no other
Foodies, be sure to taste the free range lamb from the bay of the Mont-Saint-Michel.  Raised on the salt marshes, the animals feed only on grasses and herbs from the marshland which is regularly flooded by sea water.  The result is an exceptionally delicious meat.
Simply enchanting
The port of Honfleur is so pretty you would forget that the town was originally a bustling commercial center.  Historic homes, now shopping and restaurants, crowd around the Vieux Bassin, the picturesque heart of the port.  A must!
More than beaches and cliffs
Most travelers know Normandy for its long sandy beaches and white cliffs.  Another typically Norman landscape is the bocage, fields bordered by hedgerows, creating a patchwork effect with nature.  Between Vire and Villers-bocage you can see the most beautiful examples of Norman bocages.
Fly high
Every other year in September, Dieppe holds a kite festival, bringing hundreds of professionals from five continents and forty countries– the biggest meeting of kite flyers in the world.  For one amazing week, you can see all types of kites:  animal shapes five to ten meters long, fighter kites, stunt kites….  A moment of magic, great for family vacations.
The "other" Channel island
Take a day trip to the Iles de Chausey, a delightful archipelago off the coast from Granville and what discerning travelers call "France's best-kept secret."  Hiking on the main island, you will discover sandy beaches, a castle from the 1500's, a lighthouse, a landing strip from WWI, and a chapel with gorgeous stained-glass windows.
If you wish to schedule a time to speak about the trip you have in mind, please click on the "Tailor my trip" button and fill in our form. We will get back to you very shortly after reception of your request.

Tailor my trip