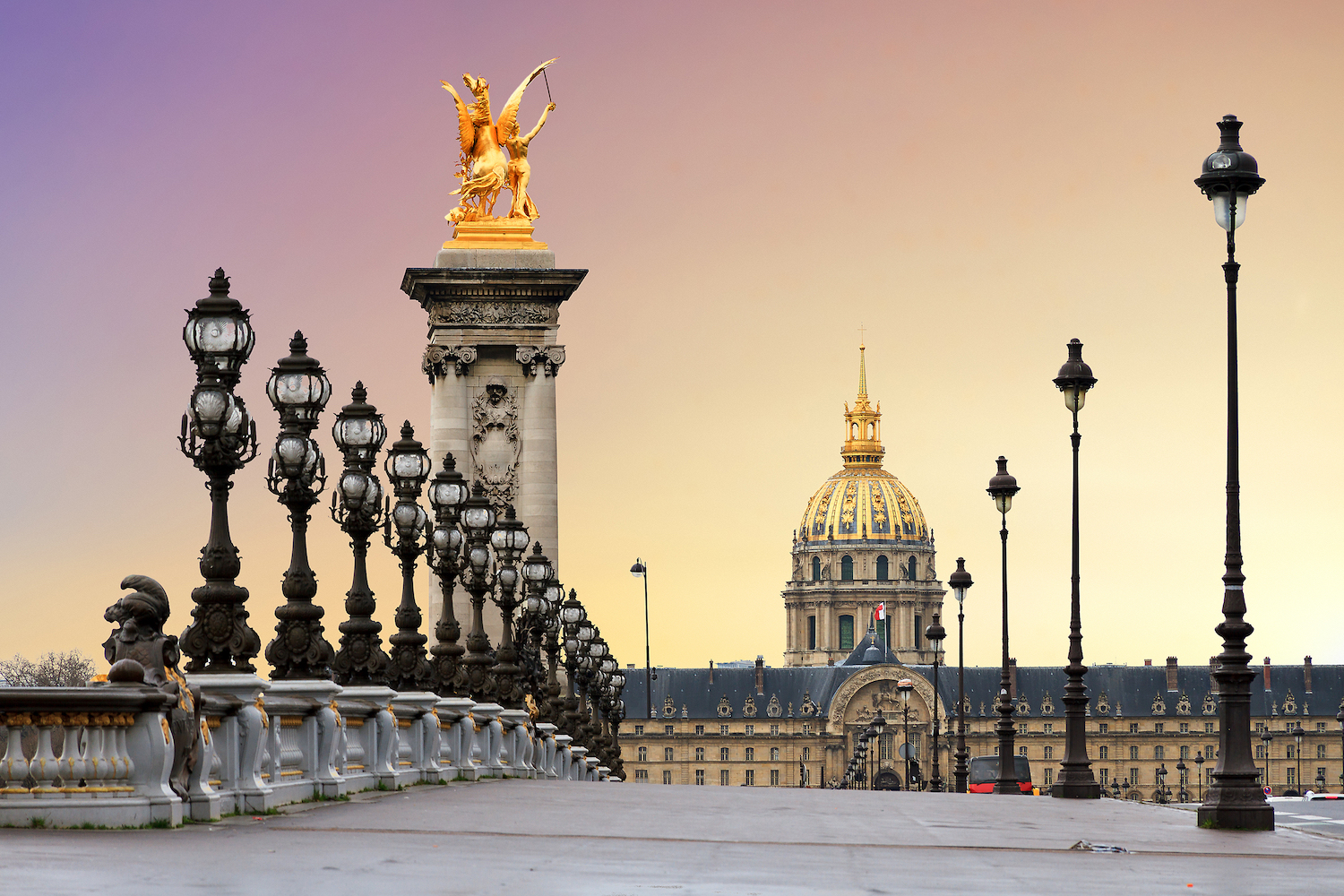 Luxury travel to Paris
Floating down the Seine and experiencing the City of Lights first hand, visiting Paris' most romantic gardens, seeing Monet's best work, cooking with a master chef, exploring Paris' most exclusive antique markets, seeing Paris' past firmly planted in the present… 
these are but a few of the unique experiences tailor-made for you by AAV (Académie des Arts de Vivre). A Parisian's Paris with the luxury and glamour to make this a once-in-a-lifetime experience.
Tailor my trip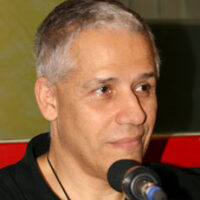 I have been working as a guide in Paris for 31 years, and therefore for more than 70 different travel agencies. Marie-Thérèse de Willermin struck me as not only the embodiment of courtesy, but as one of the most thorough, precise, God-is-in-the-details persons I have ever met. Eric is, in every respect, the worthy son of his mother. All I will add is : I wish that everybody, in every industry, would work like AAV does.

Jean-Manuel T.

Expert Guide
5 things you don't know
about Paris
The Eiffel Tower, the Louvre, Notre Dame, Sacré Coeur… almost everyone knows these tourist monuments, but only insiders realize how rich and diverse Paris' history is, and the profound impact the city has had on foreign writers, painters and musicians. Here are five little-known facts:
The concept of shopping for pleasure was invented in Paris in the 1850's. Paris truly is the world's shopping capital!
The first jazz club in Paris opened after WWII and still operates today. It inspired the décor in the movie La La Land.
The first large luxury hotel in Paris was a project of Napoleon III, built for the World Expo in 1855.
Writers Earnest Hemingway and F. Scott Fitzgerald and painters Tsuguharu Foujita, Salvador Dali and Pablo Picasso all lived here.
The fruits and vegetables served at Alain Ducasse's gourmet restaurant at the Plaza Athénée are harvested from the Versailles castle gardens.
Paris travel guide
Where to stay in Paris?
A luxury holiday in Paris starts with the best hotels, and AAV partners with the most exclusive, five star hotels.
Down the street from L'Elysée, the residence of France's president, Le Bristol is the first hotel in France to earn the distinction of  "Palace hotel."  It combines exquisitely decorated rooms with gastronomic excellence.
The Hotel Pont Royal, between the Musée d'Orsay and the legendary Les Deux Magots, is at the epicenter of Parisian culture.  The ultimate indulgence?  The Pont Royal's penthouse suite, located on the last floor of the hotel has a terrace and an exceptional 360 ° view of the monuments of Paris.
The San Régis is among the finest hotels of the world, with elegance hidden away behind its discreet entrance.  The restaurant is enchanting,
designed in the style of a winter garden and nestled beneath a majestic glass roof.
The Ritz, located at the Place Vendome with the world's most exclusive jewelers, is where Lady Diana used to stay when visiting Paris.
The Shangri La Paris, directly across the Seine from the Eiffel Tower, has breathtaking views of both.
Staying at the Hotel le Crillon feels like living in a chateau. At the foot of the Champs Elysées, this luxury hotel counts Winston Churchill and Madonna among its guests.
Accommodations at these luxury hotels include guest rooms and suites with tailor-made options to make your honeymoon, family getaway, and private vacations unforgettable.
Tailor my trip
Best luxury experiences in Paris
Parisian Fashion
A VIP introduction to the exclusive world of Parisian high fashion with private tours of the legendary Parisian fashion houses and a visit to the prestigious Yves Saint Laurent Foundation's private archives. Stroll on the glamorous Avenue Montaigne, home to the major haute-couture boutiques, with your personal shopper.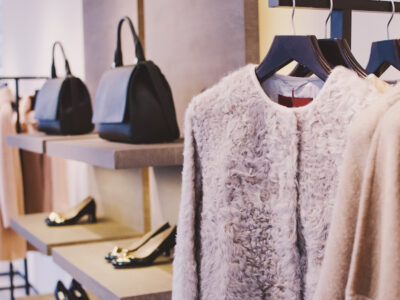 Château de Chantilly
Discerning travellers can opt for an excursion to the Château de Chantilly, where you will find delightful formal gardens by Le Nôtre, King Louis XIV's celebrated landscape architect. Chantilly also has a first class collection of French paintings, second only to the Louvre. For horse enthusiasts, horseback riding and attending the Prix de Chantilly are also possible. For more on Chateaux & Castles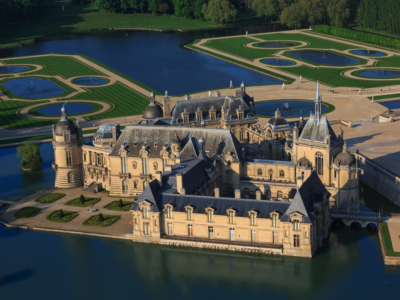 Antique Markets
An expert guide and chauffeur accompany you on a private tour of the Carré Rive Gauche, the epicenter of the Paris antiques market, making personal introductions with specialist dealers. AAV can also organize excursions to the Marché aux Puces, the "flea market" which is anything but. There are many treasures at the Puces and AAV's expert guide can help you find them. For more on Markets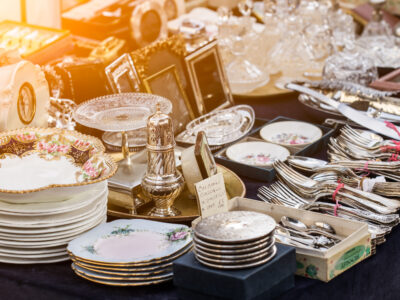 Table Etiquette
Nothing will immerse you in French culture more than learning about the arts de la table with a Parisian aristocrat. You will learn French etiquette as well as the history of French cuisine. After learning the principles, you can practice at a private candlelit dinner in a historic family chateau. An unparalleled opportunity to really understand French culture.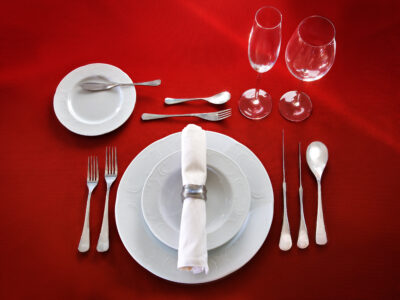 When is the best time to visit Paris?
The Cole Porter song is right—no matter the season, no matter your interests, there is always something to love about Paris. Here is what you will experience with each season.
Paris in winter:
During the cold, rainy weather and early nights of winter, Paris is bejeweled by lights, with decorations especially beautiful on the Champs-Elysées. The Grands Magasins, the big department stores, rival one another with sophisticated animated window displays just for the holidays. Paris in winter is the perfect time for hot chocolate at Angelina's.
Paris in spring:
The weather is warmer, Parisians shed their heavy coats, and the city's parks erupt with blossoms. This is the perfect moment to visit Bagatelle or to stroll in the Tuileries gardens near the Louvre. The first music festivals also begin in spring. Seasonal foods such as asparagus and snow peas make their appearance in the city's exclusive restaurants.
Paris in summer:
Warmer weather and longer days make outdoor markets and sidewalk cafés even more alluring in summer. Since Parisians look for every opportunity to be outside, you will find outdoor dances, concerts, movies under the stars, street art, and even boating in the Seine and on the Canal de l'Ourcq. The perfect moment to enjoy Paris' unique rooftop bars.
Paris in autumn:
Many travel advisers consider Paris to be at its most beautiful in fall. With 484,000 trees in the city, autumn is indeed spectacular. The shops which closed over summer vacation are now open. Important art exhibitions open. It's also mushroom season and harvest time for most vegetables, so perhaps it is the ideal season to experience French gastronomy.
Travel tips about Paris
Luxury travel in Paris means seeing sites which are off the beaten track, having local guides share their expert insight into Parisian history and culture and personal shoppers who have access to people and places of which others only dream. With AAV a luxury trip is a unique experience, tailor-made for you with your dreams, your likes and dislikes all taken into account. You will have private, exclusive encounters designed just for you.
A few tips from our local guides:
Brunch has become 'a thing'
in Paris
Perhaps the most interesting, high end brunch is at the Royal Monceau, whose 'Sunday Royal Brunch' will be one of your most memorable culinary experiences:  Pierre Hermé pastries, organic eggs cooked to order, award-winning breads from Frédéric Lalos…
Speaking of Pierre Hermé…
Hermé's macarons are probably the most famous– upscale, bold flavors and new collections launched with each season.  For an even more glamorous experience, be sure go upstairs at Ladurée's shop on the Champs Elysées for tea and macarons.
Even with a private driver,
you will walk a lot
A Parisian walks an average of 6 kilometers (3.8 miles) per day, and that's just a normal day, without any sightseeing or shopping.  We strongly recommend comfortable shoes to enjoy your experience to the fullest.
Walk in the footsteps of
Ernest Hemingway
For a unique experience, shop the bouquinistes, the book vendors along the Seine, just like Heminway did almost a century ago.  You will find used books, records, and art prints, strong souvenirs of French culture.
Drink local
You will have France's finest wines when dining at exclusive Parisian restaurants, so why not take advantage of an afternoon break to taste a beer made locally?  There are 18 microbreweries located in or around Paris.
If you wish to schedule a time to speak about the trip you have in mind, please click on the "Tailor my trip" button and fill in our form. We will get back to you very shortly after reception of your request.

Tailor my trip