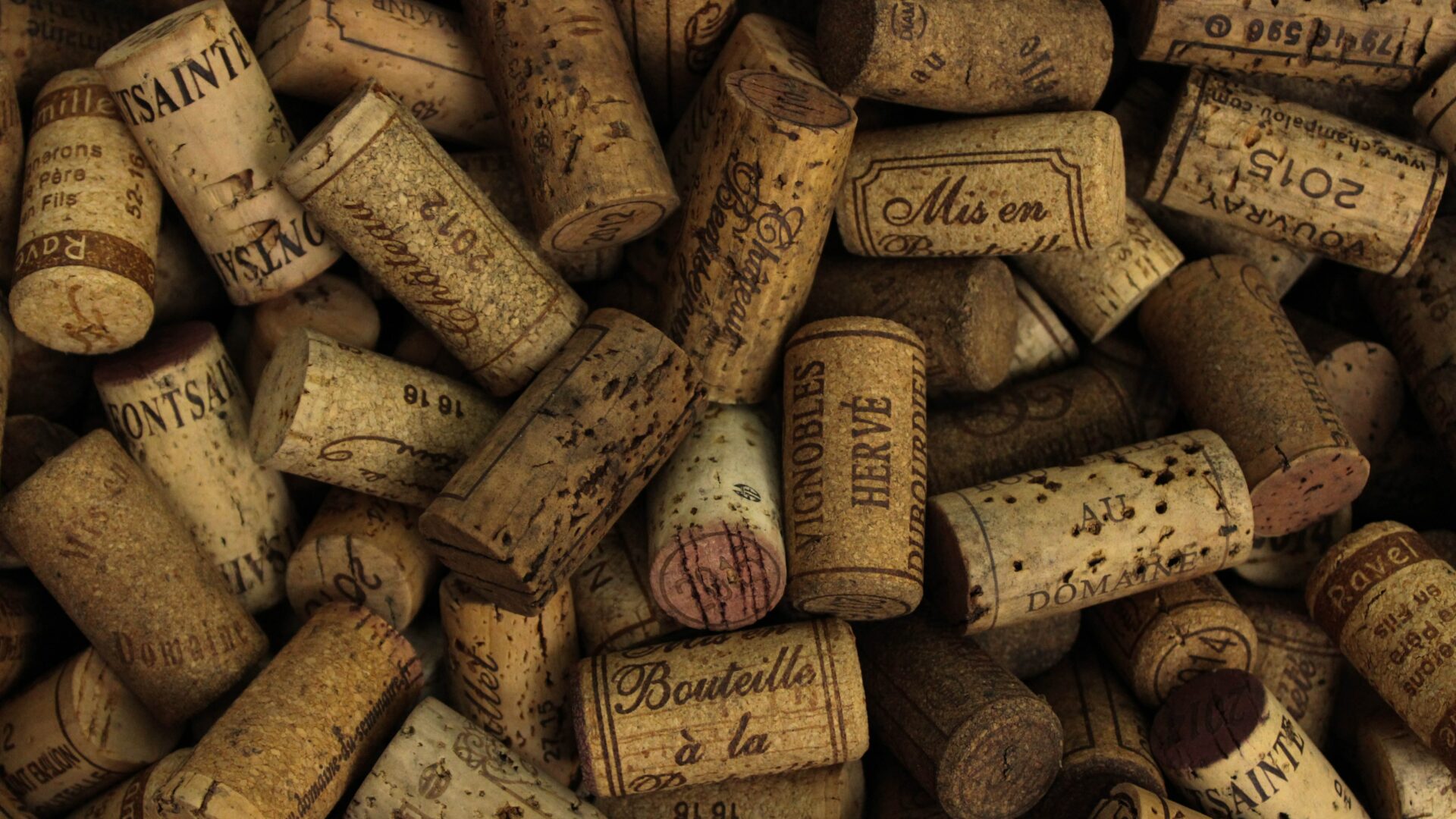 French vineyards
for all tastes
Private wine tours
in France
Gravel crunches under your feet as you walk in the wine cellar with the vineyard's owner.  The thick stone walls come to an arch overhead, majestic, creating a feeling of timelessness, stability, infinite luxury.  The air is cool—the perfect temperature for ageing wines, but especially the perfect hygrometry, your private sommelier has explained.
You explore one aisle, then another, barrels and bottles neatly aligned, storing their precious contents, some of the finest wines in the world.
Tailor my trip
Experience wine tasting
in France
AAV (Académie des Arts de Vivre), your high end travel agents, can open doors to the most prestigious vineyards in France.  Not only will you be able to tour these estates and taste their wines, you will be accompanied by a sommelier, a wine expert, who will guide you to the best wineries in each region.
Bourgogne – Côte de Nuits
Your expert guide and chauffeur will take you to some of the most prestigious vineyards in the Côte de Nuits region, home of Grands Crus, such as Vosne-Romanée, Morey Saint Denis and Chambertin-Clos de Bèze, the oldest vineyard in Burgundy dating back to 632 BC.
Bordeaux – St Emilion
You will have the privilege of visiting the Chateau Quintus, a Grand Cru Classé of Saint Emilion.  Chateau Quintus is closed to the public, but open for you.  You will have a private tour of the cellar and wine tasting—very exclusive.  An up-and-coming wine.
Champagne – Reims (Ruinart, Veuve Clicquot, Taittinger…)
Veuve Clicquot has a very special experience waiting for you, a sensory discovery of its legendary crayères (vaulted chalk cellars), followed by a tasting of four vintages, including the rare Cave Privée 1989, accompanied by cheeses. Your day trip will continue to other top champagne producers such as Taittinger, Vranken Pommery, and Ruinart.
Loire – Sancerre (Pouilly Fumé, Menetou Salon…)
In an area rich in wineries, home to some of the best white wine in the world, you will visit two wine domains complete with private wine tastings.  Afterwards, your local guide and chauffeur will show you some of the picturesque villages nearby such as Saint Andelin and Pouilly sur Loire.
Provence – Tavel and Châteauneuf du Pape
Your excursion begins at Tavel where you will tour a winery that has been designated as one of the World's Great Wine Estates by Robert Parker.  From there, you will go to Chateau de la Nerthe, considered to be one of the finest producers at Châteauneuf du Pape.
Discover French vineyards
Bourgogne, Vosne-Romanée
The small village of Vosne-Romanée has been known for quality wines for more than a millennium.  Known for its red wines made from the Pinot Noir grape, the classic Vosne-Romanée wine is considered to have the perfect balance of weight, structure, elegance and longevity. Visit our Burgundy (Bourgogne) page for more information on that region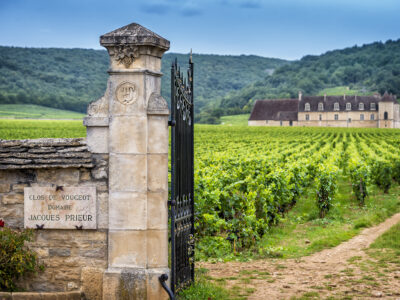 Bordeaux, Chateau Margaux
One of the most famous wine estates, Chateau Margaux was exported to England as early as 1705.  Thomas Jefferson considered it one of the top four vineyards.  Margaux is considered to be the most elegant of first growths and is consistently one of the world's most expensive wines. Visit our Bordeaux page for more information on that region.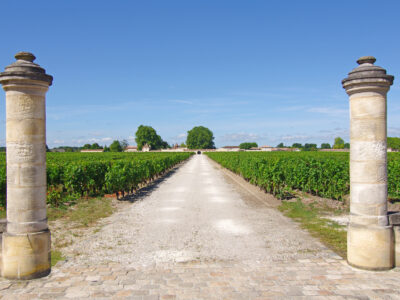 Champagne, Dom Pérignon
17th century Benedictine monk Dom Pierre Pérignon spent 47 years striving perfect his wine, an undertaking we are all grateful for.  Dom Pérignon as a brand was first used in 1937 for Moet & Chandon's prestige cuvee and has remained a synonym for excellence ever since.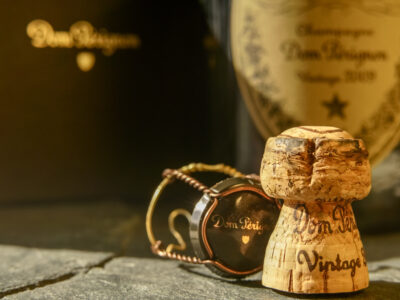 Provence, Chateau La Nerthe
One of the finest producers of Chateauneuf-du-Pape, Chateau La Nerthe was founded in the 1560s.  Interestingly, it has been certified organic since 1998.  The production centers on Grenache, Syrah and Mourvedre grapes.  The red wines are more softly structured and more modern in style than some of the other top domains. Visit our Provence page for more information on that region.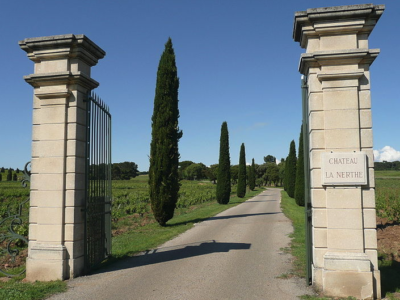 Tailor my Trip
Wine tour
sample itineraries
Wine experience in Burgundy and Provence – 8 nights
Accommodation for 8 nights in luxury hotels in Paris, Beaune and Avignon
1st Class train tickets
Private driver in luxury vehicle
Full day visit of the Côte de Nuits in Burgundy
Full day visit of the Côte de Beaune in Burgundy
Full day visit of Chablis
Full day visit of Beaune
Full day visit of Châteauneuf du Pape and Tavel
Full day visit of Avignon
Full day visit of the Luberon region
Specialised guides and sommeliers will accompany you throughout your stay
Champagne experience in Reims and Eperney – 4 days
Accommodation for 4 nights in luxury hotels in Paris and Champagne
Private driver in luxury vehicle throughout your stay
Full day visit of Reims and its Champagne houses (Ruinart, Veuve Clicquot, Taittinger…)
Full day visit of Eperney and its Champagne houses (Moët et Chandon, Dom Perignon)
Full day visit of Reims
Specialized guides and sommeliers will accompany you throughout your stay
Discover the richness of
French vineyards with AAV
A private wine tour is a wonderful way to discover the true beauty and splendors of France.  Wine and winemaking permeates French culture so much that including this experience in your luxury vacation gives you an added insight to the French way of life.
Driving to the domain in Hautes Côte de Nuits, the breathtaking landscape will unfold before your eyes.  Beautiful yet gentle, since the rolling hills are just steep enough for the vines to catch the sun and the grapes to ripen perfectly.
The Chateau la Nerthe in Provence offers you a trip back in time.  The chateau was built in 1736, before 
the American Revolution.  The wine cellars date back ever further, to 1560, and were dug directly into the rock beneath the estate.
Tasting Vranken Pommery champagne will take you to the early 1900's; the headquarters for the winery is a historical monument, a stunning blend of art nouveau and art deco styles. Once in Reims, you can also visit Notre-Dame de Reims, the magnificent gothic cathedral over 800 years old, where the kings of France were crowned.
These are just a few examples.  Luxury travel specialists, AAV carefully designs the itinerary of your wine tour to maximize the historical sites and landscapes that you will see between wine tastings.
If you wish to schedule a time to speak about the trip you have in mind, please click on the "Tailor my trip" button and fill in our form. We will get back to you very shortly after reception of your request.
Tailor my trip