Luxury like no other, that is our promise to you.  At Académie des Arts de Vivre (AAV), we create each holiday individually, tailor-made to your tastes, special interests, and time frame.  You will experience the very best France can offer, with each detail carefully thought out and organized so that all you need to do is enjoy.
There are so many ways to discover France.  You can spend an entire holiday in Paris or in one region—we will ensure that you have plenty to see and never get bored.  You can combine several destinations and become an expert of the south of France, for example, or Brittany, Normandy and the Loire Valley.  You can even tell us your special interests, couture (high fashion) or wine tasting among others, and we will design a trip throughout France focusing on that.
These pages on destinations and experiences provide a sampling of what we can do for you.
Travel experiences
in France
More luxury tour inspirations?
Need inspiration?
Discover some of the once-in-a-lifetime experiences that France has to offer:
Luxury
travel specialist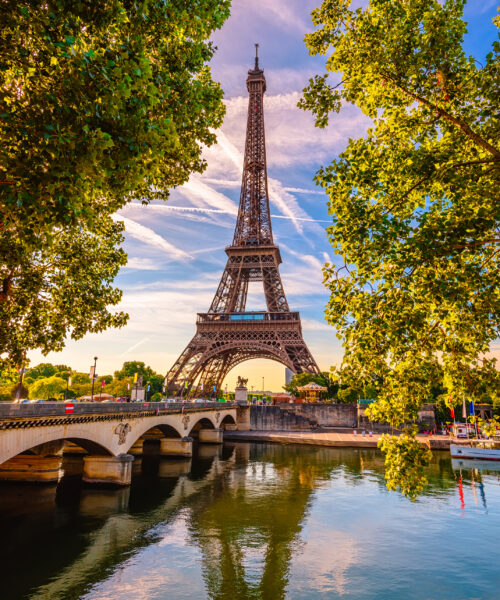 Your dream vacation.
Unparalleled luxury.
The trip of a lifetime.
That is our goal.
We at AAV are France's foremost luxury travel experts. We know the entire country like a local, perhaps even better than a local because we have access to places which most Frenchmen don't know about, let alone have visited. Access which you will enjoy.
We plan then minutely scrutinize every detail of your vacation, making sure that everything flows smoothly from one moment to another, from one place to another. We will ensure you have the best of everything– food, accommodations, and transportation—and see to it that you see the most well-known sites accompanied by expert local guides who give you the insider's viewpoint.
We believe that every client is unique which is why every luxury vacation we plan is unique, designed specifically for you.
Discover our travel agency
Unique family holidays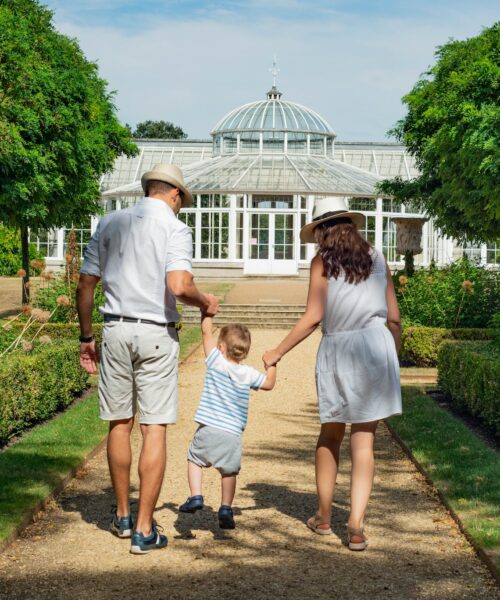 Family holidays for all to enjoy
Travelling with children? We've got families ourselves and have concocted some fun outings for the little ones. From Euro Disney near Paris to a Harry Potter tour of London, a scavenger hunt in the Louvre, dress-up in historical costumes at the Chateau de Fontainebleau, and canoeing down the Gorges du Verdon… spend quality time in France with your loved ones. We provide tailor-made vacations for all ages, ensuring that everything runs like clockwork so that you are free to create beautiful memories with your family.
More about family holidays
Sample itineraries
around France
Wine experience in Burgundy and Provence – 8 days
Accommodation for 8 nights in luxury hotels in Paris, Beaune and Avignon
1st Class train tickets
Private driver in luxury vehicle
Full day visit of the Côte de Nuits in Burgundy
Full day visit of the Côte de Beaune in Burgundy
Full day visit of Chablis
Full day visit of Beaune
Full day visit of Châteauneuf du Pape and Tavel
Full day visit of Avignon
Full day visit of the Luberon region
Specialised guides and sommeliers will accompany you throughout your stay
Fashion and Shopping experience in Paris and London – 8 days
Accommodation for 8 days in luxury hotels in Paris and London
Private driver in luxury vehicle throughout your stay
1st Class train tickets
4 full-days and 3 half-days of Fashion and shopping experiences in Paris and London with a specialised private fashion guide or shopper (according to your tastes and interests)
1 full-day and 3 half-days at leisure
Our AAV Concierge will be available to help you organize your free time with private tours, restaurant reservations, spa treatments, and whatever else you wish to ensure you have a memorable time
After your vacation in France, why not add on a few more days and visit one of the neighboring countries?  Italy, Spain, Switzerland, the United Kingdom are all a short plane or train ride away.  AAV can deliver the same high quality, luxury travel that you enjoyed in France in these destinations as well.
We spent the most incredible two weeks traveling around Switzerland, France and Italy. Our private tours were seamlessly orchestrated by AAV's professional drivers, guides, and concierge, leaving my husband and me to explore these stunning regions in a casual, yet 5-star world.

Jan B.
The trip exceeded our expectations. We did not have to worry about anything, we just enjoyed! You took care of everything. It was a perfect holiday.

Julie P.
The guides were very knowledgeable and flexible. They took into account our specific requests and made suggestions that we had not even considered. It was the trip of a lifetime, due, in large part, to the advanced planning of the travel company and our fantastic guides. If you are planning a trip to France, this company is first rate.

Ronald R.
We had a wonderful trip to London and Paris. AAV did an outstanding job making arrangements for our entire trip.

Eric B.
I truly appreciate everything you have done for us. We will be telling all our friends and passing out your name. You are the best!

D. S.
AAV and our trip were both fabulous! Their guides and drivers were all first rate.

R. B.
This was a trip of a lifetime. From the moment we arrived until the moment we left everything was arranged for us. All we had to do was be there! Our driver was the best as were both of our guides. The agency arranged everything and it was spectacular! We were never left feeling confused or lost because the arrangements were impeccable. I highly recommend this company.

A. S.
We had an absolutely wonderful vacation. We loved it all. We learned a lot, enjoyed superb dining and soaked in the beauty of France.

K. O.