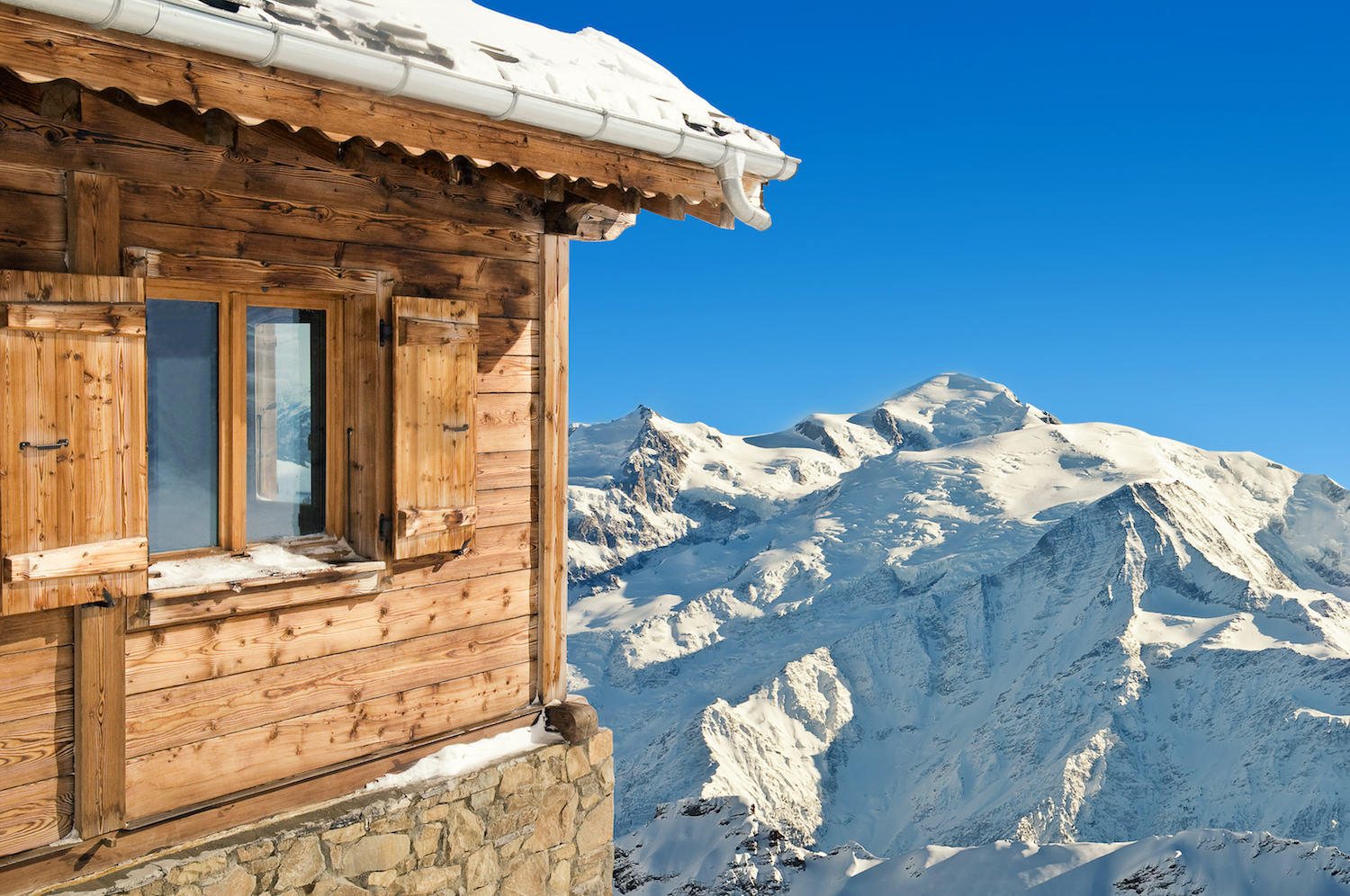 Skiing in France
You tear down the red slope, slaloming in and out of moguls, making high-speed turns with ease and grace.  You've been skiing all over the world and here, in the French Alps, you have found beautiful ski slopes– well-maintained, some freshly groomed, some left as moguls.  And the views! Breathtaking views of the Mont Blanc and other summits practically around every bend.
You arrive at the bottom and head toward the gondola lift to go back up, ready for another run in this winter paradise.
Tailor my trip
Skiing ideas in France
Whether you are looking for a winter wonderland to enjoy with the family or something more athletic, more adrenaline-inducing, or a combination of the two, Académie des Arts de Vivre (AAV) has the contacts for you.  Here are a few examples of what AAV can arrange:
Drive a dogsled
The dogs bark excitedly, straining at the harness to get going.  Encouraging the dogs at first, and then, in full speed, using the dragmat to slow down… Discover the wonderful world of mushers, drivers of sleds pulled by a team of dogs, the greatest mountain experts.
Heli Skiing!
Although Heli Skiing is not permitted in France, it is possible to depart from points on the French border in order to practice the sport in Switzerland or Italy. Flying over untouched summits is in itself an incredible sensation, but the thrill of landing on wild terrain where your skis will be the first to leave a trace is magical. Not to mention the breathtaking 360 degree views across the mountain tops.
Santa's pals
Amaze your children as you explore the last reindeer herd in France. In a snow-covered forest terrain, you will walk among the reindeer, feeding them lichen, petting them, seeing the babies, as well as meeting the owners whose passion has created this wonderful experience. An extraordinary activity, especially for children.
Soar above the mountain tops
Witness a breathtaking sight as the hot air balloon is inflated, then take your spot aboard the basket as the montgolfière slowly rises and takes flight above the Alps.  Depending on weather conditions and the winds, your flight will last 45 minutes to an hour.  Spectacular!
Get high on adrenalin
Thrill seekers can go paragliding over the snow-capped peaks. Or ride in a glider, like an airplane but no motor. For those who do not want to completely abandon the snow, learn to snow-kite. The winter version of kitesurfing, you can ski or surf and reach speeds of 70 km/h!
Thermal baths
As you float in the warm, soothing water of the open-air hot springs, watch the mist rising languidly above the pool's surface and see the sun on the snow-capped peaks in the distance.  The perfect after-ski activity, or simply a wonderful afternoon for those who want to slow down, relax, and enjoy.

Skiing Experiences in France
A day of adventure
A private guide will pick you up at your hotel and take you on a day-long ski trek across the ski domain. You will go to places only the locals know, seeing pastoral and breathtaking views alike. For the athletic, you will ski and Nordic ski all day.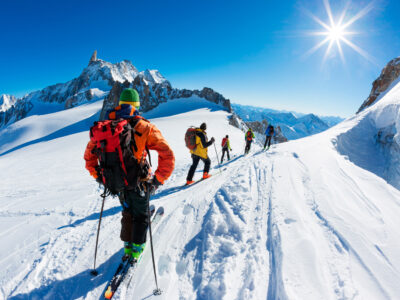 Torchlight descent "Descente en flambeaux"
At nightfall, take your tribe to the top of the slopes and meet your guide, an experienced ski instructor, who will give you all torches, ignite them, and set off on a magical descent through the immaculate snow and snow-capped fir trees. A delightful, original and beautiful way to ski at night.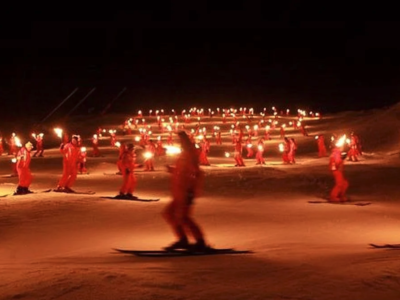 Ski en famille
Frustrated that your children are in ski lessons and you are missing out on their magical first moments skiing?  We can fix that.  We will reserve one of the best ski instructors to accompany you and your family.  Your children will progress—and you will be able to enjoy it all.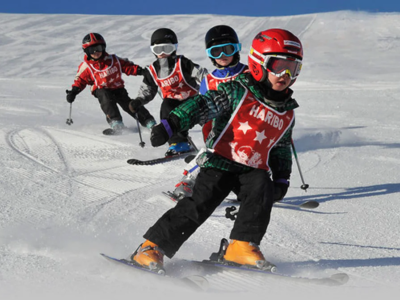 Nordic skiing
Enjoy slopes that are free from ski lifts. Thanks to "sealskins" attached to the bottoms of your skis, you climb summits and, when you're ready for the descent, you just have to remove the skins and fix your heels. Your AAV guide and instructor will teach you the techniques.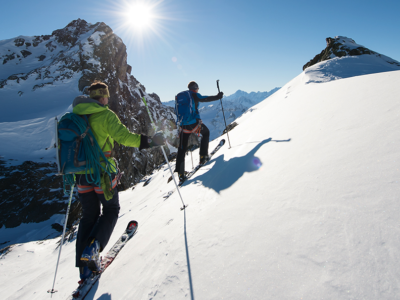 Snowshoe "raquette" and fondue
As the sun sets over the mountains, go for a hike in snowshoes, passing through forests, over small streams, hearing the sounds of the mountain at night, astonished by how bright snow is after dark. The highlight of the evening?  A traditional Savoyard dinner of fondue, raclette or tartiflette.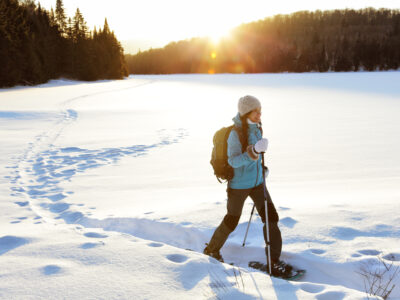 Tailor my Trip
Skiing experience
and sample itinerary
Ski Holiday in France – 9 Days
Accommodation for 8 nights in a luxury hotel in Méribel
Private driver in luxury vehicle for transfer from and to Geneva
7 days of skiing with the services and experiences you wish to have tailored to your tastes and interests
Ski pass to the ski domain Les 3 Vallées
Ski equipment rental for all interests
Après ski activities
Why go skiing in France
with AAV
When AAV organizes your luxury ski vacation, you get the best of everything:  luxurious accommodations in some of the most opulent mountain resorts in the world, the beauty of the French alps, local Savoyard specialties some days, gourmet cuisine other days, and wonderful wines to accompany both.
You also receive the benefits of our insider knowledge.  Depending on whether you travel with a family or only adults, depending on the athletic abilities of each person, and your own special 
interests, we will find the right mountain guides, the right activities, the right little extras which will take your ski vacation in France from good to fabulous.
When you go on a ski holiday with AAV, you can totally relax. We have taken care of all the details so all you have to do is ski, sled, snowshoe, kiteski, see the mountains below you from a hot air balloon, drive a dog sleigh, meet and greet reindeer, relax in the hot spring waters, marvel at the wonderful food. All you have to do is enjoy.
If you wish to schedule a time to speak about the trip you have in mind, please click on the "Tailor my trip" button and fill in our form. We will get back to you very shortly after reception of your request.
Tailor my trip