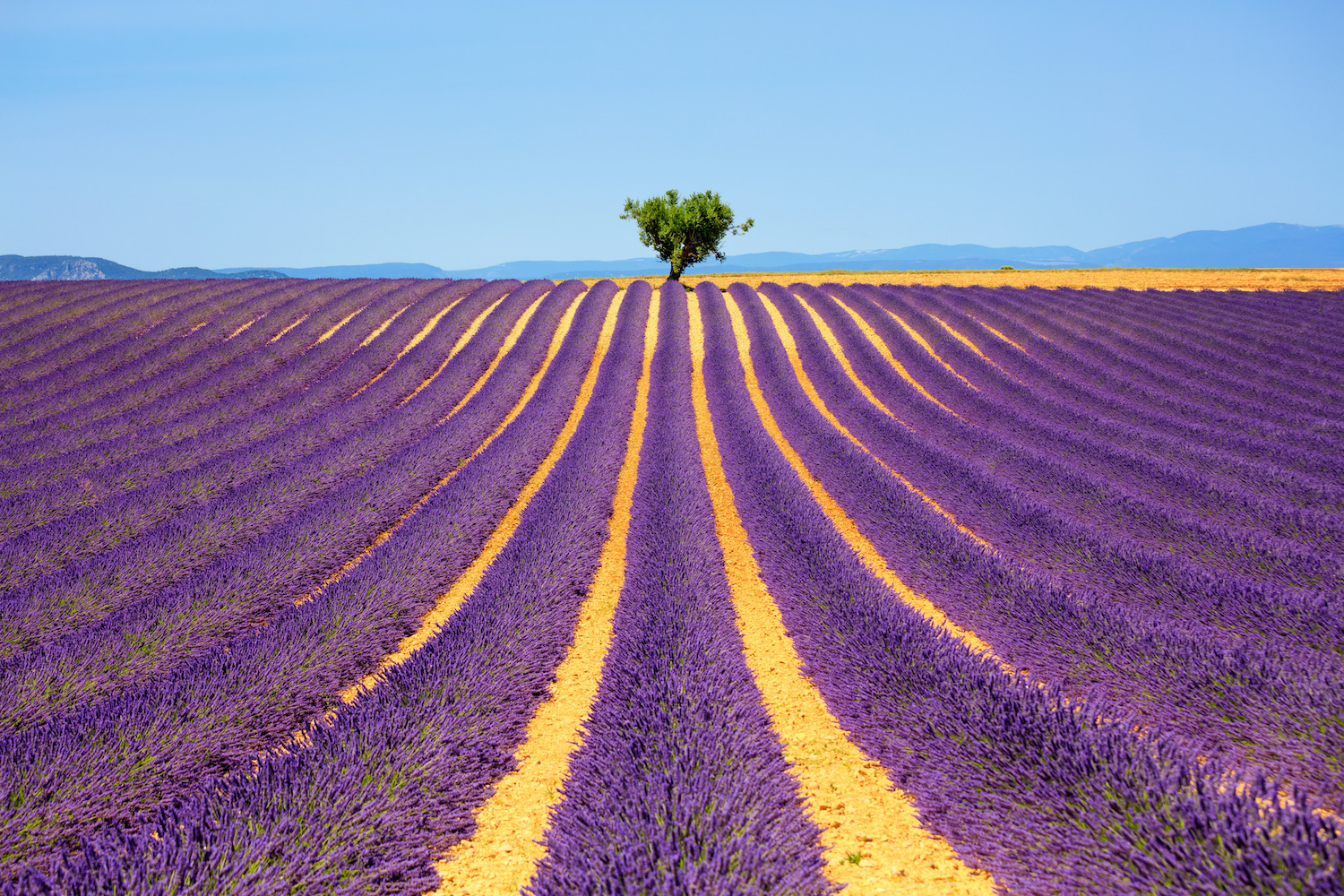 Provence
and its perfumes
Luxury travel to Provence
The sun blazes overhead, filtering through the leaves of the olive trees.  The cigales, the local form of cicadas, sing happily, camouflaged on the bark of the Mediterranean pines on which they lie.  In the distance, you see the fields of sunflowers bordered by cypress, and beyond that the Mont Sainte-Victoire, the mountain so often painted by Cézanne.
You sip a chilled rosé wine and marvel that life can be so good—and then you remember. You are in Provence, where life is good. This is a true luxury vacation in one of the world's top holiday destinations.
Tailor my trip
I have been working with Académie des Arts de Vivre for years which is one of the very best luxury travel agencies in France. I have been so fortunate to work with them as a specialist guide for Provence and the Côte d'Azur. They have a real passion for my region which they like to share with their guests.

Pierre B.

Expert Guide
5 things you don't know
about Provence
You may have read Peter Mayle's A Year in Provence and been enraptured by his picturesque description of his visits to vineyards and markets, the preparation of meals, difficulties with local workmen, truffle hunting and, above all, a profound love for the beauty of Provence and Provençal culture.  There are, however, many details which Mayle did not cover in his memoir and which are interesting to know:
With 2,000 years of Roman history, Arles has been classified as a UNESCO World Heritage site.
France has cowboys, too.  Working in the Camargue, the cowboys herd the delta's wild horses and the bulls raised for bull fighting and bull running.
The running bulls are probably better paid than the cowboys themselves.  The best bulls can earn more than 5000€ for 15 minutes in the rodeo ring.
Calissons, the almond-paste confectionery made in Aix-en-Provence, are blessed the first Sunday of September each year in the old church of Saint jean de Malte.
The traditional provençal Christmas dinner has thirteen desserts. Ingredients vary but must include walnuts, almonds, dried figs, raisins, dates, white nougat, and black nougat.
Provence travel guide
A luxury holiday in Provence starts with prestigious accommodations.  AAV (Académie des Arts de Vivre) has found the most upscale and chic luxury hotels for you.
La Mirande in Avignon, a five star boutique hotel, is next door to the impressive Pope's Palace.  In fact, the restaurant's garden is adjacent to the walls of the palace and the cardinals came to dine here in the 14th century.
The idyllic Bastide de Gordes is in one of the best known perched villages of Provence.  The domain boasts breathtaking views overlooking the Luberon and the valley.  With indoor and outdoor swimming pools, a kids club, and a Sisley spa, the bastide is perfect for a luxury family vacation.
Privately owned five star hotel the Baumanière is located in les Baux-de-Provence, a natural setting of extraordinary beauty.  Unwind at the hotel's swimming pool and spa, before dining at the gourmet restaurant (three Michelin stars); its menu is based on organic, locally grown produce.
La Villa Gallici is an elegant hideaway in Aix en Provence, the perfect place for a romantic getaway or simply some relaxation. This oasis of luxury feels tranquil and secluded, despite being minutes away from the Cours Mirabeau and the city center.
The Hôtel Dieu Intercontinental in Marseille was decorated by Jean-Philippe Nuel, a reference in the design of luxury hotels. Rooms, suites and the hotel's 750 sqm terrace offer majestic views of the Vieux-Port and the Protection of Notre-Dame de la Garde.
The Hotel les Roches Blanches in Cassis has garden terraces on the waterfront, suites with a sea view, and a pool overlooking the Mediterranean. It is walking distance from the calanques and is an enchanting setting for a luxurious honeymoon retreat.
Tailor my trip
Best luxury experiences in Provence
Provençal wine tour
An unforgettable oenological panorama.  Your sommelier will chauffeur you to the most prestigious wineries in the region:  les Domaines Ott, Chateau la Nerthe, Chateau de Vaudieu, Chateau Esclans, and Le Tavel, to name a few of the wonderful domains where we can open doors.  You will enjoy the privilege of private visits of the wine cellars and wine tasting with the owners of the vineyards. For more on our wine experiences.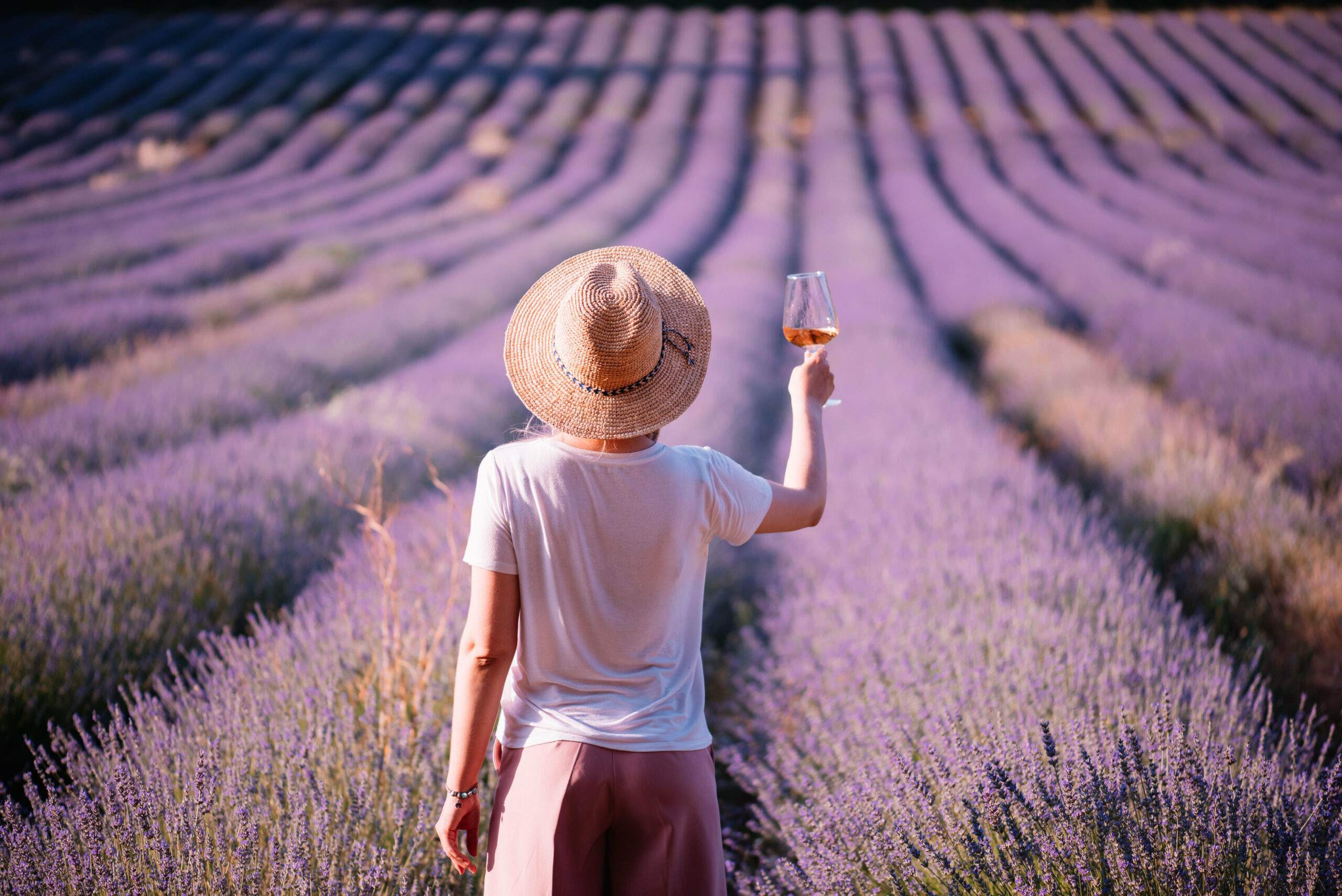 Walk into history
A "destination" since ancient Roman times, Provence is a great place for history.  The many ancient Roman monuments here are often better preserved that what you see in Rome.  Your personal guide and chauffeur will accompany you to the Maison Carrée, a Roman arena, the majestic Pont du Gard, among other sites.  A few steps will take you back two thousand years! For more on our history experiences.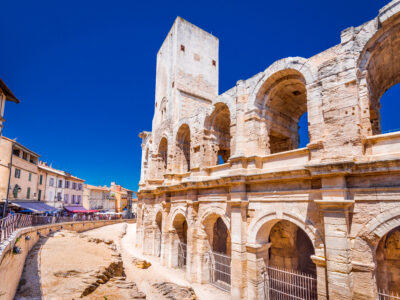 Breathtaking wildlands
The Camargue, western Europe's largest river delta, is home to an amazingly diverse fauna and flora; over 400 species of birds live here, including the famous flamingos, as do horses and fighting bulls.  Sea lavender, glasswort, tamarisks and reeds have all adapted to the saline conditions.  With your local guide, you will discover this lavish nature, as well as the famous salt flats and rice beds.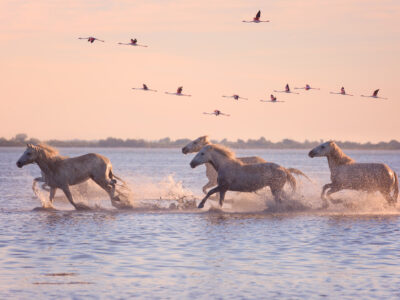 Cook with a chef
For travelers who are also foodies.  With your private chef, shop at one of the well-known local markets and choose the freshest seasonal fruits and vegetables. Back at the kitchen, you will cook together, the chef sharing personal recipes and those little tricks that make a big difference.  You'll finish class with lunch, the results of your morning efforts.  A rare culinary treat. For more on our gourmet experiences.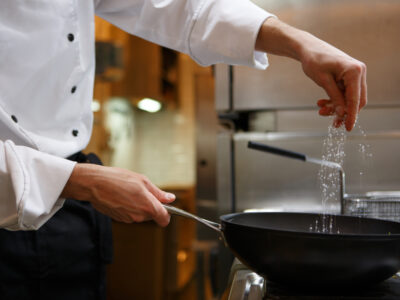 When is the best time to visit Provence?
Panoramas, perched villages, mountains, valleys, fields of lavender, seaside and beaches–  Provence geography is wonderfully diverse and beautiful.  For a perfect holiday, when is the best time to visit?
Provence in winter:
The winters in Provence are relatively mild, never as cold as New York, Kyoto or even London, but the mercury can drop when the mistral, the regional wind coming from the north, blows. Surprisingly, when the mistral blows its coldest, skies are at their bluest. The end of winter is a dry season so good for sightseeing.
Provence in spring:
Travel advisors often consider March to May to be the best time to visit Provence. The weather is cooler than summer, and there are fewer tourists, which makes sightseeing much more pleasant. With spring come the wild flowers — purple-pink centranthus, red poppies and yellow broom – making the countryside an exquisite, fleeting watercolor. Foodies should note that spring is when black truffles are harvested.
Provence in summer:
In summer, the days in Provence are hot and long, so you will appreciate the swimming pools in the luxury hotels AAV has chosen for you. Sunflowers bloom in June, followed by field after field of lavender in July. The famous piano festival La Roque d'Anthéron takes place in August, as does the floating market in Isle sur la Sorgue.
Provence in autumn:
In the fall, the famous Provençal light has lost the harshness of summer, making this the ideal season for photographers. It's also harvest time – so you can walk in the vineyards, watch the harvest and enjoy the leaves turning to gold and red. Chestnuts, mushroom and saffron are all in season, to the delight of gourmets.
Travel tips about Provence
Luxury travel in Provence means seeing monuments which are off the beaten track, having local guides share their expert insight into Provençal history and culture and chefs and sommeliers giving you access to local treasures, people and places of which others only dream.  With AAV a luxury trip is a unique experience, tailor-made for you with your dreams, your likes and dislikes all taken into account.  You will have private, exclusive encounters designed just for you.
A few tips from our local guides:
Prepare for your trip
Try to watch the movie My Father's Glory by Marcel Pagnol, a delightful immersion in the culture and the perfect prelude to your luxury vacation to Provence.  If possible, watch in French with subtitles, to hear the lovely, lilting quality of the language, particular to this region.
Be sure to try the bouillabaisse
Nothing says "provence" more than this traditional fish stew, originating in the old fisherman's port of Marseille.  And don't skimp on the rouille.  Literally meaning "rust", rouille is a spicey mayonnaise-based sauce to spread on bits of baguette which you then soak in the broth of the stew.  Gourmet indulgence!
For real wine aficionados
It is possible to take a helicopter to Corsica for a day and visit wineries on the Isle of Beauty.  An AAV sommelier will accompany you to tours and tastings of wine made from varieties of grapes not found on the continent.
Lose yourself in art
La Carrière des Lumières, the former quarry at Les Baux-de-Provence has two art exhibitions per season, although the words "exhibition" and "show" do not do justice to this sound-light-art projection in which you walk around within the art, completely surrounded by the oeuvres.  A powerful experience.
France's Grand Canyon
At 25 km long and 700 meters deep, the Gorges du Verdon is considered to be one of Europe's most beautiful canyons.  Visit by car, from the road on the rim above, for a panoramic view of the breathtaking canyon.  For the athletes, kayaks are available, too.
Unique family holidays
in the South of France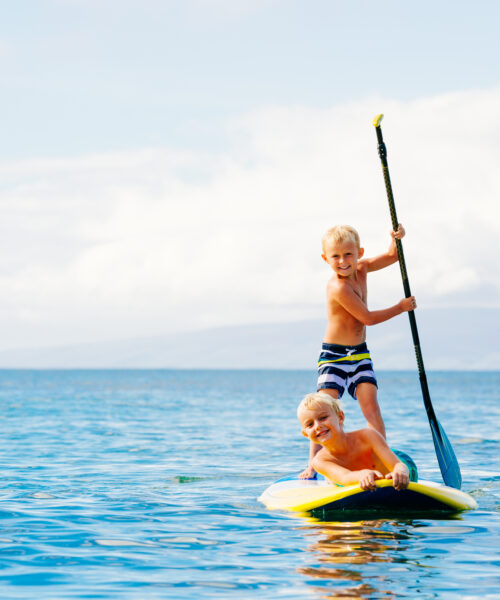 Family holidays for all to enjoy
The south of France is a great destination when travelling with your family. The region has it all: luxurious hotels, fabulous local cuisine, sports, shopping, kilometer after kilometer of beautiful coastline, and the best weather in all of France.
If you're traveling with children, we will create special experiences for them, too. Depending on their ages and interests, we can arrange special outings. We will ensure that everything runs like clockwork so that you are free to create beautiful and lasting memories with your family.
More on family holidays in the south of france
If you wish to schedule a time to speak about the trip you have in mind, please click on the "Tailor my trip" button and fill in our form. We will get back to you very shortly after reception of your request.

Tailor my trip