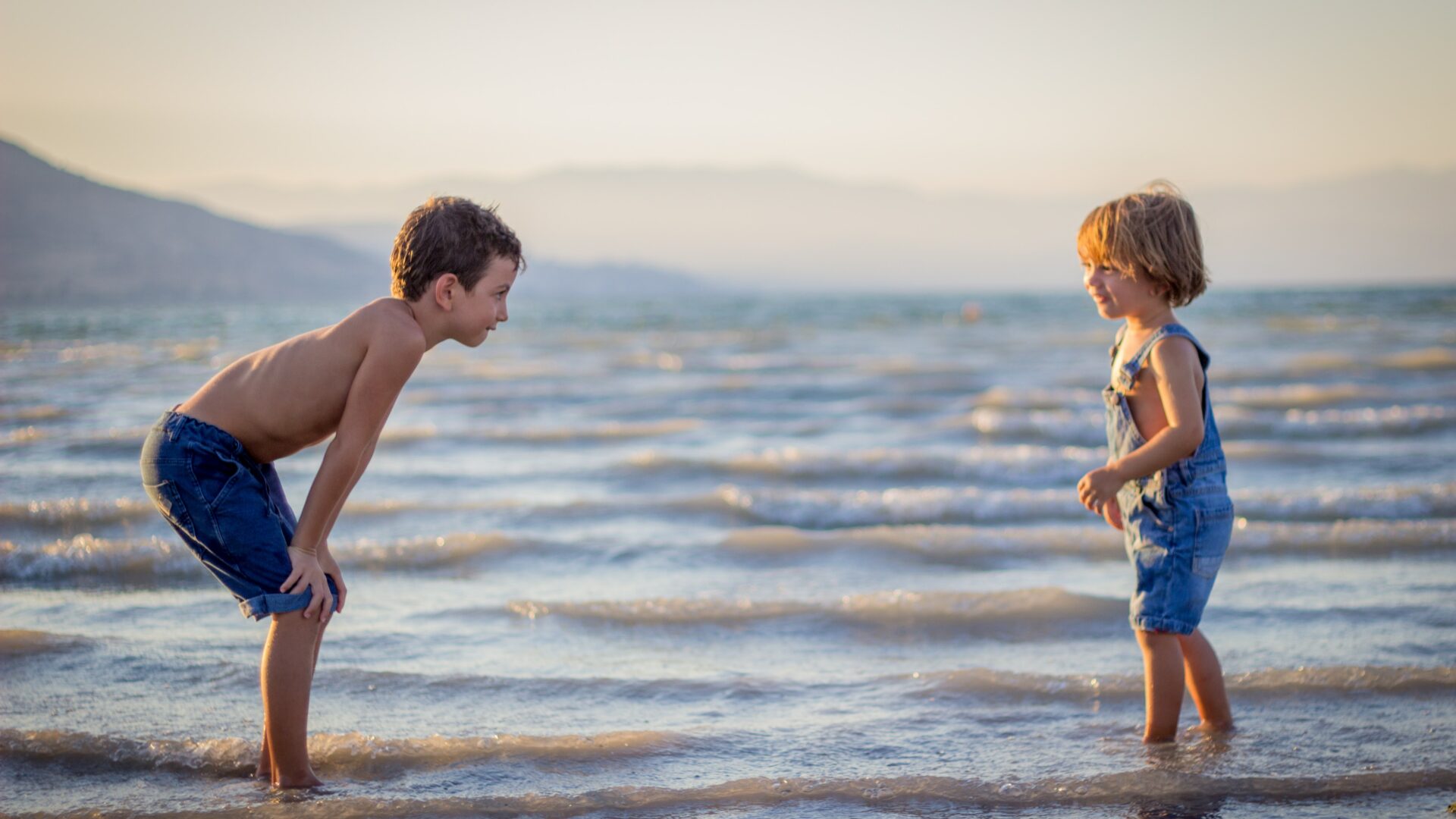 Family holidays
for all to enjoy
Luxury family holidays
in France
Treasure map in hand, your daughter and son chat excitedly and practically run to the next room, coming back to get you.  They pull on your hand, urging you to walk faster.  You tell them not to run; it's against the rules to run in a museum.  Then you catch the eye of the museum guardian.  Far from scolding them, she looks amused by their enthusiasm.
Usually, you have to drag your children to museums, telling them that art "is good for them." Now, they're the ones dragging you, wanting to discover the next treasure on the list.
Tailor my trip
Experience traveling with
your family in France
A luxury holiday in France includes all the good things in life: wining and dining, learning about French art and culture, shopping in high end fashion boutiques, and visiting chateaux and gardens. If you're traveling with children, you might want to include some experiences designed especially for them.  Here are a few of the things Académie des Arts de Vivre (AAV) can arrange for you:
Cooking class with a chef
It's never too young to learn about great food. Who better to teach your children than a French chef using kid-friendly recipes?
Cultural treasure hunts
Visiting a museum can be boring for children… AAV can organize cultural treasure hunts at the Louvre and Musée d'Orsay.  A fun way for children to explore these great museums.
Le Puy du Fou
Le Puy du Fou is an amusement park with a historical theme and, in the evenings, extravagant shows with 2,400 actors, 28,000 costumes, 142 water fountains and fireworks.  History class was never so fun!
For sports fans
As matches are held throughout the year in Paris, you can attend a match and visit the stadiums where they are held:  Rolland Garros (tennis), Parc des Princes (soccer) or the Stade Français (rugby).  Or why not spend a day touring all three stadiums?
Sports
Wherever you go in France, AAV can organize recreational sports for your children, be it tennis, golf, sailing, canoeing, skiing, and more.  The activity will be adapted to the child's age and fitness level.
Stay in the best children friendly
hotels in France
Hôtel Molitor, Paris
When Molitor opened in 1929, it was already an amazing place, where Parisians could swim, skate, play golf, practice sports and tan all year round.  Today, the Groupe Accor has restored it to its original grandeur, adding 124 luxury rooms and suites.  The result is spectacular, reminiscent of a cruise ship, and especially fun for children.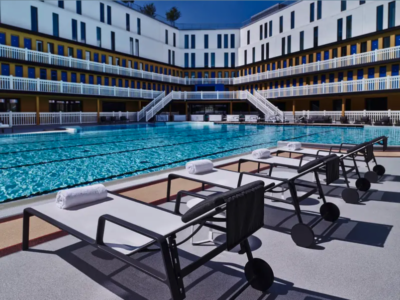 Domaine de Manville, Baux de Provence
Rural yet refined.  The Domaine de Manville was originally a farm, and has remained faithful to its roots, with its own kitchen garden, yearly olive harvest, and respect for the seasons, all making it a nice place for kids.  For the parents… five-star hotel luxury, sumptuous décor, gastronomic dining, wellness spa and golf course.  Ideal for the whole family.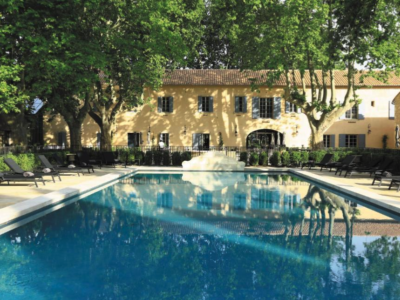 Hôtel Royal Riviera, Saint Jean Cap Ferrat
The Hôtel Royal Riviera is a 5-star hotel featuring a beautiful garden, private beach, outdoor swimming pool and sea views everywhere, including in the luxury rooms and suites.  The private pontoon gives access to water sports:  water ski, jet ski, and parasailing.  Great for a luxury vacation with teenagers.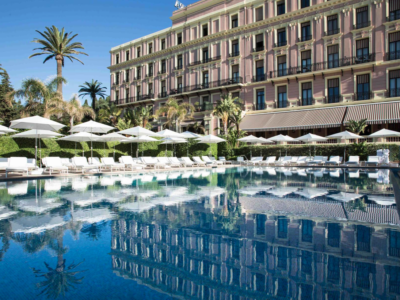 Hauts de Loire, Loire Valley
A haven of peace and tranquility in the Valley of the Kings, the hotel Hauts de Loire is a 19th century hunting lodge turned luxury hotel.  A unique experience of refinement and elegance. The Hauts de Loire has its own cooking school, so a great place to get hands-on experience with French cuisine.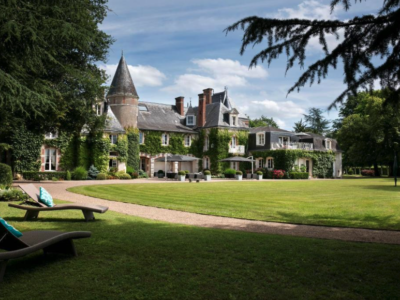 Tailor my Trip
A unique family experience
in France
At AAV, luxury travel is what we do.  Between our expert knowledge of France and our network of local guides throughout the country, our years of experience and our infinite attention to detail, we bring you the very best France can offer, in Paris, the French Riviera, Provence, Brittany, Normandy, the Loire Valley, Bordeaux, Bourgogne, or wherever you may be in France.  We find you the most luxurious accommodations at five-star hotels and chateaux.
If you're travelling with children, we will create special experiences for them, too.  Depending on 
their ages and interests, we can arrange special outings to teach them about fine French cuisine, art and history, helping them learn while having a lot of fun. If they love sports, we can organize tennis, golf, canoeing, kayaking, biking, swimming, jet ski, surfing, sailing, or others, depending on the region that you visit.
Discerning travellers often want moments the entire family share, along with moments where the kids have an adventure, allowing the parents to reconnect. We can arrange that, too. We will ensure that everything runs like clockwork so that you are free to create beautiful memories with your family.
If you wish to schedule a time to speak about the trip you have in mind, please click on the "Tailor my trip" button and fill in our form. We will get back to you very shortly after reception of your request.
Tailor my trip