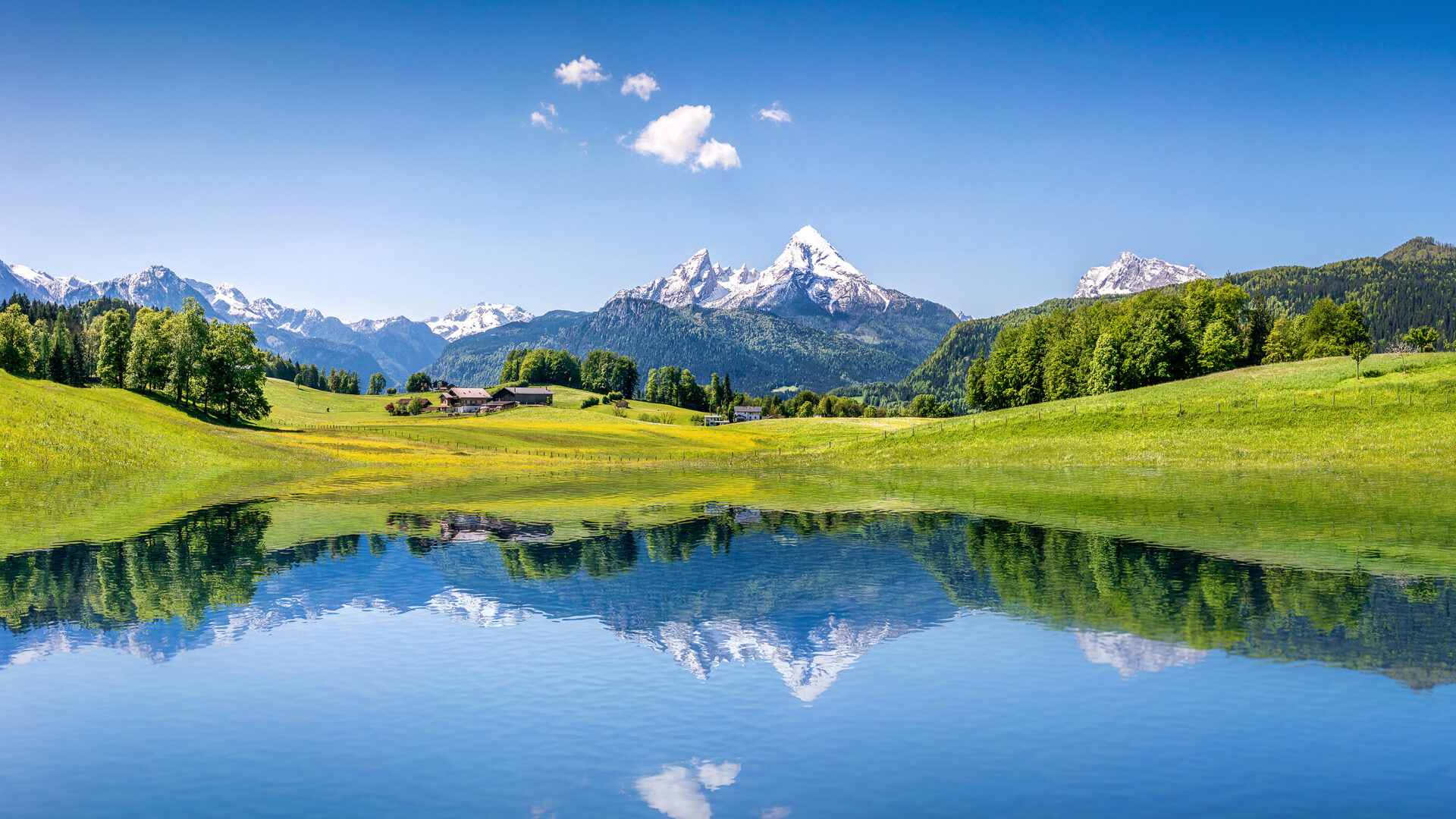 Switzerland
"A giant bowl of fresh air"
Luxury travel
to Switzerland
You've had a wonderful luxury holiday in France, getting acquainted (or reacquainted) with Paris, discovering the countryside, enjoying beautiful museums and fine dining.  Now, a short flight or train ride from Paris, you arrive in Switzerland, where Académie des Arts de Vivre (AAV) has organized a tailor-made itinerary, customized to your tastes and interests.
You're excited. You are going to visit Switzerland's most beautiful towns and villages, and see the breathtaking valleys, lakes, mountains, and summits.
So much nature and beauty… with world-class luxury hotels and restaurants.
Tailor my trip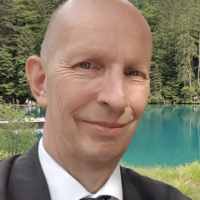 Working with AAV for numerous years has always been a great pleasure, not least because elaborating tailor-made programmes together allows our visitors to enjoy the very best of Switzerland. As a guide there is nothing more pleasing than seeing the big smiles on their faces after an unforgettable holiday experience and beautiful memories.

Marc P.

Expert Guide
5 things you don't know
about Switzerland
There are a lot of clichés and stereotypes about Switzerland:  banks, watches, cuckoo clocks, Swiss army knives, cheese, chocolate… For Big Bang Theory fans, it is the home of the Large Hadron Collider.  For James Bond fans, it is the setting for all those chase scenes that take place on ski.  Switzerland is all of that and more.  A few things you might not know:
Dadaism, the avant-garde art movement of the early 20th century, began in Europe in Zurich at the Cabaret Voltaire, which you can still visit.
Switzerland is very eco-friendly.  It is one of the world leaders in recycling and waste management.  Also, 95% of the electricity used here comes from CO2-friendly sources.
The Olympia Bob Run in St. Moritz / Celerina is the last surviving natural-ice run in the world.  It is made entirely out of snow and water.  Two winter Olympics and 35 world championships were held on this bob run.
Although surprisingly inexpensive, Swiss universities are outstanding —113 Nobel prize winners studied at Swiss universities. OECD ranked Switzerland 8th worldwide for math and science.
The world's longest staircase is in Switzerland.  11,675 steps and a height of 1,669 m right up the side of Mt Niesen in Spiez.
Switzerland travel guide
Where to stay in Switzerland?
The cornerstone of your luxury holiday is high-end accommodations.  In Switzerland, AAV has found some exquisite hotels for you.
In Zurich, La Réserve Eden has been the luxury hotel of choice for over a hundred years.  Completely redone by Philippe Starck, it now sports the look and feel of an exclusive yacht club.  Located directly on the Lake of Zurich, the sumptuous rooms and suites have balconies and terraces offering either city or lake views.  La Réserve has a fitness room, a cigar lounge, and two restaurants, the Eden Kitchen & Bar with its international cuisine and  La Muña, fusion cuisine with Japanese, Italian and Spanish influences.
Distinctive and highly agreeable, five-star Hotel Schweizerhof leads the cultural life in Lucerne by hosting music festivals such as the Lucerne Blues Festival and the Zaubersee Festival.  Right on the shores of Lake Lucerne, the Schweizerhof has played host to such illustrious guests as B.B. King, Ludwid II of Bavaria, Mark Twain.  The hotel has 101 spacious rooms and suites, a wellness area, three specialty restaurants: Galerie, Pavillon and the gourmet Villa Schweizerhof which has received 13 Gault-Millau points.
A landmark on Lake Geneva since 1834, the Four Seasons Hotel des Bergues is the place to go. The rooms and suites offer views of the lake and snow-capped Alps, Geneva's Old Town, or the hotel's charming courtyard.  The rooftop spa is a special
treat with spa treatments, hammam, steam room and indoor swimming pool—and the gorgeous views. For dining, you can choose from Il Lago, the hotel's Michelin-starred restaurant which proposes Italian cuisine with a seasonal twist, or Izumi, Japanese-fusion Nikkei cuisine on the rooftop.
The Alpina in Gstaad was created in 2012 with sustainable materials, local sourcing and responsible practices. It is a true Alpine hideaway. The 56 rooms and suites all have private terraces and spectacular views, hand-built fireplaces from local stone, genuine period painted furniture, and traditional wood carvings. The Six Senses Spa has an extravagant indoor swimming pool combining wood and natural rock in an unforgettable design. The Alpina's three restaurants are all supervised by Michelin-starred chef Martin Göschel.
In St. Moritz, the Grand Hotel des Bains Kempinski is a must. The iconic 1864 building is a five-star hotel which combines European luxury, excellent service and world-class events in the Swiss Alps. 184 beautiful rooms and suites and 29 luxury residences enjoy a breathtaking mountain setting. The Grand Hotel des Bains has a luxury spa with sauna area, pool and gym, and three restaurants including the Michelin-starred Cà d'Oro and Enoteca, with 14 Gault Millau points.
Tailor my trip
Best luxury experiences in Switzerland
Fromage, Formaggio, Käse, Chaschiel
No matter which of the Swiss languages you use, the cheese here is lovely.  Visit the Emmental area (yes, it's a region, not just a cheese), the medieval walled city of Gruyère, Appenzeller, and the Maison de la Tête de Moine, and see how Vacherin Mont-d'Or is made.  Then enjoy an authentic fondue or raclette for lunch or dinner.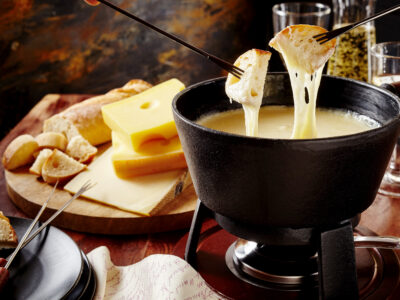 Better than Willy Wonka
Have the ultimate chocolate experience.  Start the day by boarding the Chocolate Train on a day-long adventure, taking you to the famous Maison Cailler for a factory visit and taste-test.  AAV can arrange additional visits to the Lindt factory and store, Toblerone, Chocolate Frey factory and Chocolate Adventure World.  A great excursion for kids!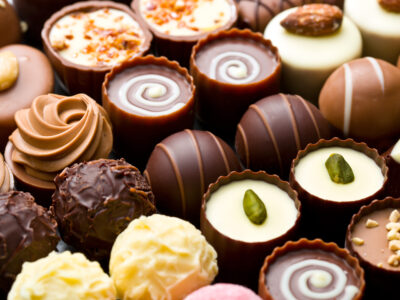 Superlative trains
The highest train in Europe.  The slowest train in Europe.  The steepest cogwheel in the world. Switzerland has a multitude of train lines which will enchant train lovers and scenery lovers alike.
Between the lakes, mountain passes, valleys, and glaciers, you will see scenery and landscape which take your breath away.  A memorable experience!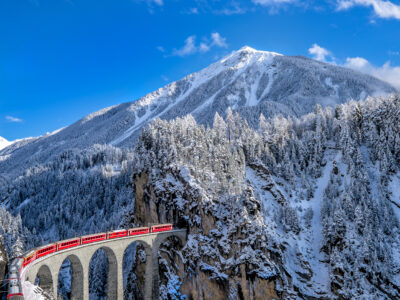 Straight down in a tuck
Although you have probably skied elsewhere, skiing in Switzerland is an entirely different experience.  High altitude and low altitude resorts with some of the best slopes in the world are situated in some of the most charming Alpine villages.  In the evening, relax in the comfort of a chalet with a nice roaring fire and Swiss cheese and chocolate….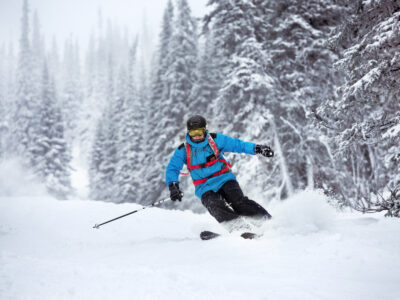 When is the best time to visit Switzerland?
The best time to visit Switzerland depends on the type of activities you like to do.  Are you a skier?  Then choose winter.  A hiker?  Then summer is probably for you.  Whatever the season you go, you will experience something interesting and typically Swiss.
Switzerland in winter:
Skiing. Ice skating. Bobsleigh. Dog sled. Snowshoe hiking. Both the climate and the amazing scenery make Switzerland a wonderful place for winter sports. Many Swiss ski resorts have an indoor-outdoor spa, so after you hit the slopes, you can relax in the warm waters of the spa, looking up at the Alps all around you.
Switzerland in spring:
In spring, the weather warms up, the snow melts away and the flowers start to bloom. Spring is a great time to visit Ticino, in southern Switzerland. When the azaleas, magnolias and camelias come into bloom around the Lake Maggiore, creating a spectacular sight. In spring, you can still ski in the higher altitude resorts, while hiking trails start to open in the valleys.
Switzerland in summer:
The varied landscape makes summer an especially fun time to visit Switzerland. The weather is perfect for hikers and all the hiking trails are open, for example Aare Gorge, one of the most beautiful spots in the country. For water sports, go to Saint Moritz. The Maloja wind blows around midday and creates excellent conditions for windsurfers and sailors. Music lovers will enjoy the celebrated Verbier Festival held late July.
Switzerland in autumn:
It's not too hot and it's not too cold. Autumn weather is just right. The Valley of Lauterbrunnen is superb in autumn. The high mountains and valleys and 72 waterfalls come ablaze with autumn colors. Autumn is also when the annual Grape Harvest Festival is held, an opportunity for you to taste Swiss wines, most of which are rarely available outside of Switzerland.
Travel tips about
Switzerland
Switzerland is an extraordinary mix of breathtaking landscapes, art and music, winter sports, summer sports, beautiful cuisine, discretion, detailed service, elegance.  It is almost as if the country is saying "Yes, you can have it all."
And you can.
Once AAV has organized your luxury vacation in France, we will know you well enough to arrange a "best of Switzerland" tailor-made to your personal tastes and preferences, making sure that you see and experience the essence of Switzerland and that you do, indeed, have it all.
Eat local
Although many of the gourmet restaurants have a more international cuisine, do take the time to take the local specialties. Swiss cheese fondue, of course, and also Pizziocheri, Capuns, and Bündnerfleisch, Swiss dishes you are sure to enjoy.
Equine winter sports
The annual White Turf event is a tradition dating back to 1907.  Imagine unmounted horses racing on a frozen lake.  Now imagine them pulling men and women on skis.  At high speeds.  The annual White Turf is the only skijoring race in the world.
The art of Zurich
Zurich's residents are passionate about art.  Walk around the city and see more than 1,300 works installed in public spaces by famous artists such as Max Bill, Augusto Giacometti, Nikki de Saint-Phalle and Jean Tinguely.  Pop by the Kunsthaus Zurich as well, for their fine collection of modern art.
Swiss wine
Lavaux in Vaud is Switzerland's most famous wine-growing area and a UNESCO World Heritage site. It dates from the 12th century when Cistercian monks planted the Dézaley vineyard in terraces on the slopes next to Lake Geneva. Dézaley is known for its fine Chasselas wines and has achieved the coveted 'Grand Cru' label.
The Top of Europe
Take the gondolas up the mountain to Jungfraujoch, the Top of Europe, 3,454 m above sea level.  From the observation deck, you will see a breathtaking panorama of the Mittelland, the Vosges, and the Aletsch glacier bordered by 4,000m peaks.  You can visit the ice palace and eat at one of the restaurants before skiing or hiking down.
If you wish to schedule a time to speak about the trip you have in mind, please click on the "Tailor my trip" button and fill in our form. We will get back to you very shortly after reception of your request. 

Tailor my trip